Book Your Wardrobe Consultation Today
Need advice or direction on what to wear, and how to incorporate certain lifestyle pieces into your wardrobe? Maybe you are looking to reinvent yourself but are in need of a wardrobe overhaul first. Style is personal, so take it seriously. Be it virtual or in-person, you can book your consultation NOW! Inquire about available 1 on 1 session packages at 27Hangers@gmail.com. Let's get started!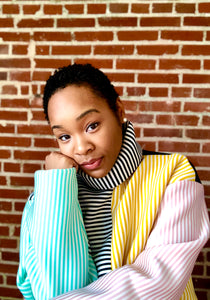 About The Curator
Oakland, CA native,  SaVonne N. Whitfield, M.A. created 27Hangers in April of 2013. What began as a vintage, resale, Instagram-shop, representing all body types in Style and Grace; has since shifted into a creative collection of domestically sewn and branded clothing curated for all. As a wardrobe consultant, she has created a virtual safe haven for clients to reinvent their personal style, by expressing themselves and their lifestyles through their wardrobe.  
As a self-taught seamstress, fashion & costume designer, stylist, and wardrobe consultant, SaVonne is inspired by the culture of everyday people and the class and unique details of high fashion. SaVonne has lived the essence of art & fashion in cities such as New York, Houston, Los Angeles, St. Louis, and Las Vegas. She has earned a trusted rapport of style direction and garment construction from her exposure and desire to learn and experience the multi-faceted elements of all things fashion, style and body positivity. 
CONTACT US
Contact us anytime with your questions and concerns.
Please allow a 48 hour window for correspondence.
27Hangers@gmail.com
Instagram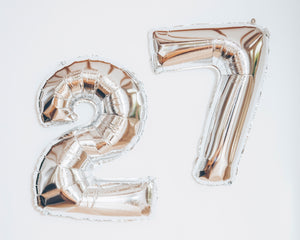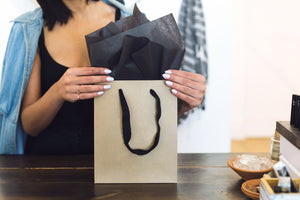 27HANGERS Policy
27Hangers would like to remind you, to always provide the correct shipping and billing information. Be sure to track your packages at all times after receiving your tracking number via email. 27Hangers is not liable for lost or stolen packages, while all sales are final. There will be no refunds!
If you are interested in a custom design, or wardrobe consultation, you must email 27Hangers@gmail.com for further details, as the customization process differs from online product orders. Please allow 14 business days for order shipment, as COVID has had an impact on our changes and adjustments. For custom and made-to-order items, be aware that it can take up to 6 weeks for creating. Please order in a timely fashion.
We strive to provide the best customer service, as you are our priority. We love featuring our customers on our Instagram page so feel free to send us your photos or tag us at:
@27Hangers  |  #27Hangers  #27HangersStyle
Thank you entirely for your continued support!